This line is widely used to in PVC granules and CPVC granules production. With proper screw, it can produce soft PVC granules for PVC cable, PVC soft hose, rigid PVC granules for PVC pipe, pipe fittings, CPVC granules.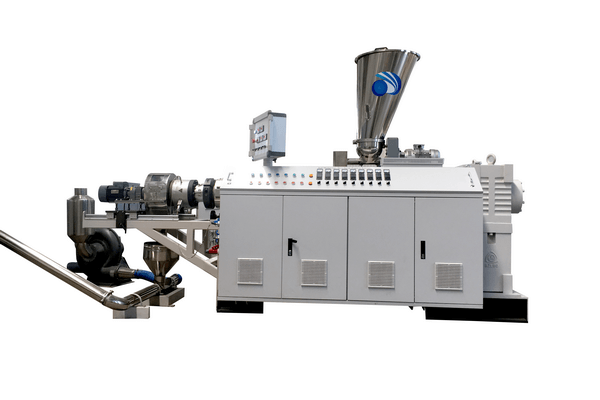 The process flow of this line as blow: PVC powder + additive — mixing—material feeder— conic twin screw extruder— die — pelletizer — air cooling system — vibrator
This extruder of PVC granulating line adopt special conic twin screw extruder and the degassing system and screw temperature control system will ensure the material plasticization; The pelletizer is well blanced to match the extrusion die face; The air blower will blowing the granules into silo immedately after granules fall down.