Shrink wrap packaging machine 
1. Main features:1.1. Adopt new technology design, human-machine interface, simple and clear, humanized operation mode.1.2. Exterior is compact , excellent and frame is novel , Particular, repair is easy Electron influence for film-feeding is placidly, film –changing is quickly.1.3. Using isotherma

1. Main features:
1.1. Adopt new technology design, human-machine interface, simple and clear, humanized operation mode.
1.2. Exterior is compact , excellent and frame is novel , Particular, repair is easy Electron influence for film-feeding is placidly, film –changing is quickly.
1.3. Using isothermal sealing and cutting knife .The seal's intensity is cooling sealing & cutting knife 3 times and the use life is above cooling sealing & cutting knife 80 times.
1.4. Speed regulation of transport systems by frequency variation, the transmission action is precise and synchronic.
1.5. The shrinkage chamber uses centrifugal thermal air circulation system, configuration is logical, heat insulation heat preservation, thermostat precision is high and the packing effect is better.
1.6. During the product forward conveying process. It can automatically group the product in to package, so as to save time and enhance packing efficiency.
1.7. The idea model of middle-speed heat-shrinking packager in the domestic market. Simple operation, and convenient maintenance.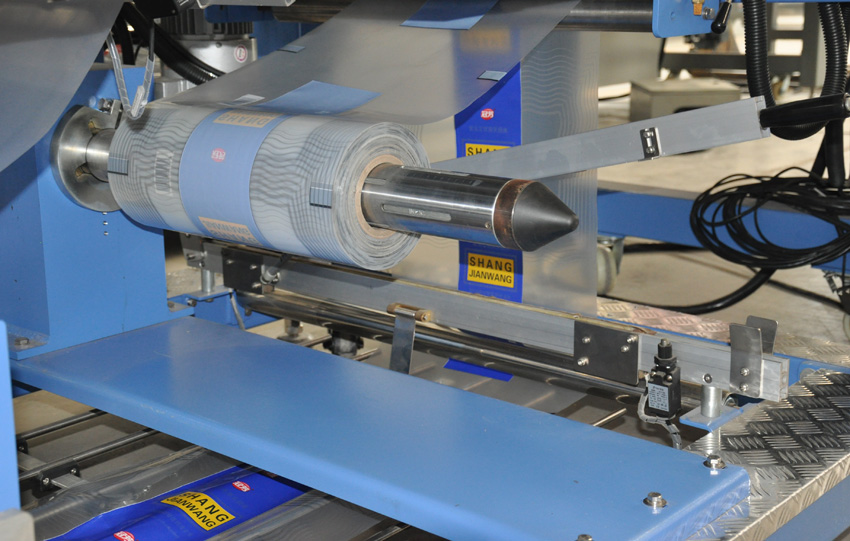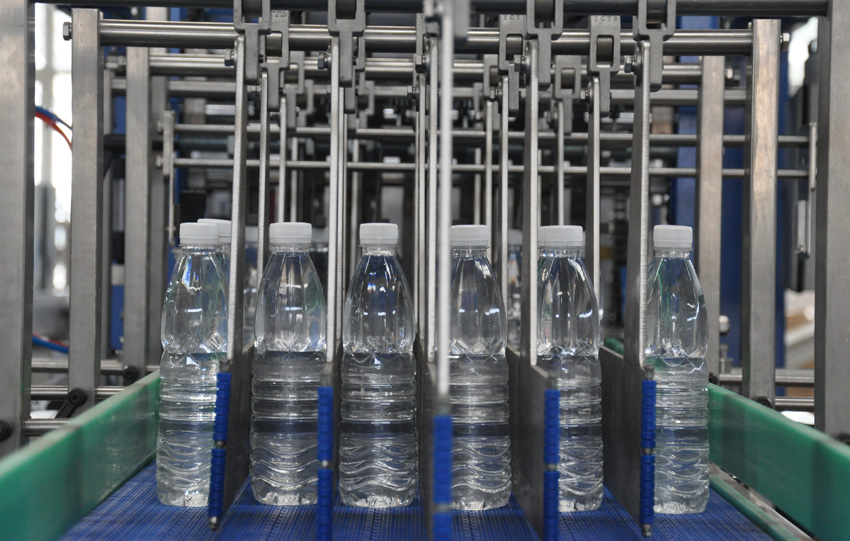 Technical Parameter

Packing form

2×3,3×4,4×6(According to bottles)

Installation power

25kw

Working pressure

0.6~0.8Mpa

Air consumption

0.35 stere/min

Shrink chamber size

L2400×W650×H450mm

Speed

10-20 bag/min

Sealing & cutting temperature

170℃~200℃

Shrink temperature

150℃~260℃

Shrink Material

LDPE

Roll of film width

≤580mm

Roll of film thickness

0.04~0.10mm

Roll of film diameter

≤400mm

Outside size

L×W×H=5500×3200×2100mm

Host machine size

L×W×H=1000×1500×2100mm

Shrink oven size

L×W×H=4000×950×1600mm

Main Parts

PLC

Mitsubishi

Transducer

Taian

All cylinder

Air-Tac

Intermediate relay

Schneider

Approach switch

Omron

Contact

Schneider